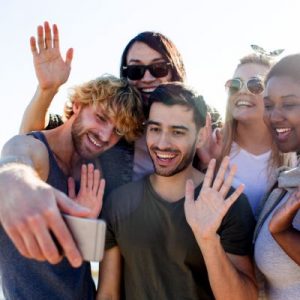 The Spanish Center also provides the opportunity to design and implement programs for groups including the strengthen of Spanish Skills on specific areas.
UVM will organize the program, housing, roundtrip airport transportation, and provide a bilingual coordinator (English- Spanish if needed) to accompany the group to all activities during their stay in Chile.
UVM customizes Spanish for Specific Purposes programs according to the requirements of each institution and also prepares new offers in general to provide different Spanish services to the local and international community. These programs can be developed as different models: faculty led, short-term, customized, online or blended programs.
Our team will prepare all program information and budget regarding the needs and requests from institutions.
Programs
*For all our Short-Term Programs a minimum of 8 students are required to be opened.