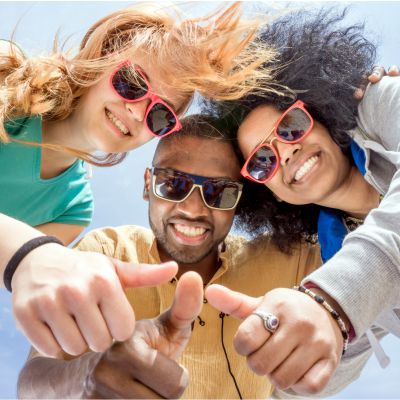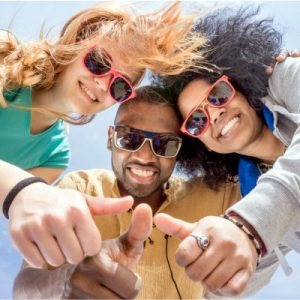 In 2013, UVM's Spanish Center became an Accredited and Associated Center of the Cervantes Institute, one of two in all of Chile.
Upon arriving to our center students are given an oral and written exam to determine their language level. Based on their scores they will be eligible to take core Spanish classes and/or and Spanish elective courses. Students with an advanced (C1) level of Spanish can take classes in the Literature and Linguistics Department of the university.
Download CEFR
Academic Spanish Program.
The Spanish Center uses the Common European Framework of Reference for Languages to place students in their appropriate levels of Spanish.
The CEFR levels are: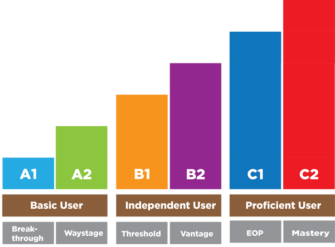 Spanish Core Courses.
Regardless of their level, students can choose between the following core courses in Spanish.
*Please, be aware that the courses availability is subject to change as there is a minimum requirement of students per class.
Spanish Elective Courses for intermediate levels.
Students with an intermediate level of Spanish or higher (B1-B2), can choose among the following electives that are dictated in Spanish for international students.
*Please, be aware that the courses availability is subject to change as there is a minimum requirement of students per class.
Requirements.
No previous knowledge of Spanish is required for students to participate in the Spanish Center classes, as we offer courses starting from the beginner level. The UVM respects the home university's requirements regarding the maximum and minimum courses a student should take while abroad.
We invite all students to talk with their academic advisors in their home universities about how many credits they should take while studying with the UVM in order to maintain their full-time student status. International students should also speak with their advisors to understand how their grades and credits will transfer back.
Volunteer Program
Students contribute to the local community through volunteering at least two hours a week in one of the NGO's or Non-profit organizations associated with University. In addition, students must participate in a weekly workshop, dictated in English.
The volunteer program ends its semester with a closing activity where students along with the teacher plan an activity at one of the participating organizations.
Students must commit to completing a minimum of 2 hours of volunteering per week.
Students will receive a participation certificate.
In the orientation week students will have more information and the access to apply.
Organizations
Ready to apply?
If you want to apply for this program, please sign up.